UNDISCOVERED GEMS
An Original Work Zine
A free, digital zine that showcases the original work of 100 mostly unknown artists from all over the world.
DOWNLOAD The Zine
A PDF will be available for download for free on November 11, 2019 at 12pm EST.

Download or view the full zine below!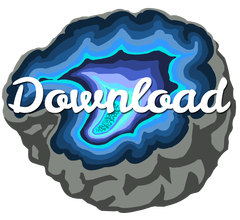 The donation link expired since this version of the zine was created so please go to Information if you would like to support us!
Information
This is a free, digital zine that showcases the original work of mostly unknown artists. It will have a variety of media from many talented artists all over the world. Our goal is to show off this undiscovered talent.

The art in this zine is completely original, meaning that each piece is the intellectual property of the contributor. There are all types of art in this zine; traditional, digital, writing, photography, and more! These are brand new, completely unseen works of art that our talented artists have made just for this zine!


This zine is not for profit. A PDF will be available for download on November 11, 2019 of the complete zine.

Donations are appreciated but not necessary. You can donate here.

All donations will go to the staff in an equal split (the creator has declined to accept donations). If we get more than $150, everything after $100 will be split among staff and artists!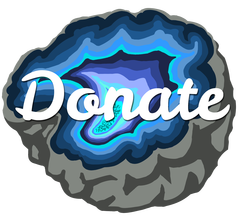 Contributors
A Porter Rotfaced

Aaron J Matney Mystic Maps / Taldoz Cartography

Alice SeilieWitch

Aisling McGee

Alessa AlessandraDC

Anna K.

Ashlee airafleeza

Aven Wildsmith

Bambee/Priscilla Bambeestudio

Berry/Strawberry Requiem Art

Bookworm

Brandon (Wade) Gould Artist_bearded

Brann Fizzard RavenLunatic

Brooke Ellen Art

Candidry

Carmen Schwierking Caramel Comics

Carolinni Art

Cas

Charlie

Cirno Avery

Coffee Coffee's Writing Spot

Dara dinxie

DJ Space_Ace

ele_drawing LIO

Elio Abdullah

Emily AgentCricket

Emma Harvey

Echo EmptyEcho

Eve Scoundralcook
Farid Nad farideacs

Gabby

MissEljebel

Misty Rose M_Rose_Media

Molly mollyec

Nayru NaaryART

Neptune navochao

nini

Greer van Heusden

Griffin StitchedLynx

Grovestep

Haree hareefaree

Isabel H explodingcrayon

Isolde miiandering

Issa Herrera N/A

Jay Snardart

Joëlle ELAHstrations

Kai

Kara pishpillet

Kat Witchy Soda

Kat Sohma

Kelly Latham

Kiri Kiri Draws

Lee xmoreth

Lettie

Lovely LovelyLove

LucaRoseArts N/A

Luna LUNARSENSE

Lussielle Elussidate

Lyseo

Marley MothBard

Marlin Müller Enatis

Matt Pri

Mary-Lynn

Mec
Micah geekyowlet

Michelle Lam

Millie INKYMILLIE

NovaZap

Petrichroma Studios

Peyton Cherriite

Ponet' PonetteDeFeu

Putra Dureean

Raven Ravenhiei

Rox

Sam Moon vampsprite

SanoStar

Sarah K Turner

Sean Boyle

Shasta Shastasaffor

Sie CAL1C0

sinna sinnaexisted

Skai skai2blue4u

Sloth Sherylin

Smitukey

Snap

StashArtworks

Stella stelladnls

Taylor Hunt Scarlethope

Teki Hzdeshev

Travis Moon

Tucker Wooley

Vendy Jurikova Eliera

Whiskeyjack

Xana Moungondo

Yin Lu 银露

Yu Puffin

Zodiac River

zynga zyngacat
artist rules
The official title of the zine is Undiscovered Gems, An Original Work Zine. You may shorten it to Undiscovered Gems. If you wish to include an icon as part of showing that you were in the zine you may use the following image. It can be included when selling as a part of telling people that it was part of the zine (such as on a piece of paper denoting the piece was in the zine, adding an image to click on to lead to the zine, etc).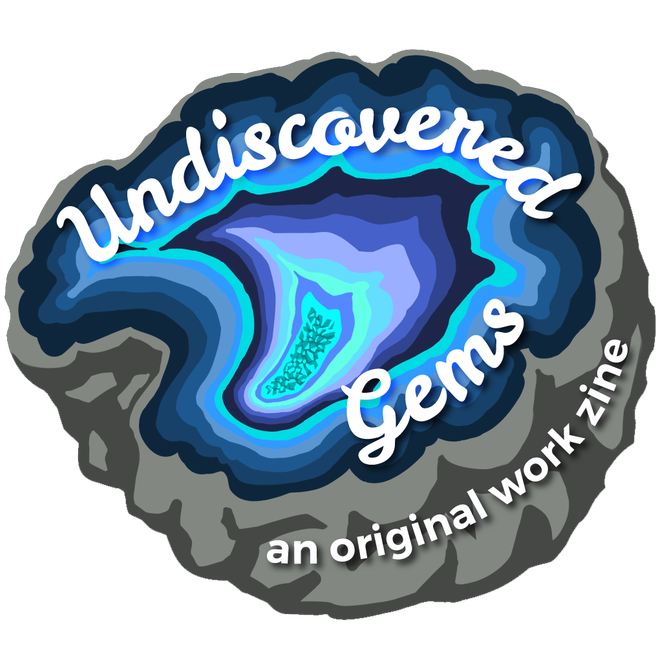 Regarding Distribution
These are the rules regarding what you can do with your piece following the public release on November 11, 2019 at 12pm EST.
You May
You may state that you were in this zine on any social media, bio, resume, etc. (Congrats, you are all now Published Artists/Authors!)

You may post your piece anywhere as long as you state that it was a part of the zine.

You may sell prints of your art as long as you state that it was part of the zine, linking the zine in any online stores or having a paper/card about the zine (unless you want to explain yourself) when selling physically.

You may post the remainder of your story if you submitted a sample of writing.

You may share your entire page! Feel free to crop out your page and post.
You May Not
You may not revoke permission to be associated with this zine and Undiscovered Gems retains the right to distribute your submitted piece within the contents of the zine.

You may not post your piece without association with the zine.

You may not post works other than your own from the zine. (Please just share the zine entirely)

You may not edit or reupload the zine. All links must lead to our posts to download.
Including a download link where possible is preferable but not mandatory. Please link to the download page of this Carrd.

Although the zine retains the right to distribute your submitted piece, the contributor retains the intellectual property. Basically, it's still your work, we can just say your piece was in the zine when talking about the zine and sharing it.
Staff
Our wonderful staff who worked very hard to deliver a beautiful zine for everyone!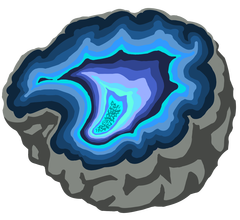 Joëlle
Creator, Editor in Chief
Art is important to me and I believe everyone has a right to express themselves.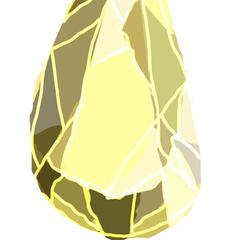 lettie
Social Media Manager
Third culture kid with a bi-dialectal accent. I am an aspiring law-person and historian, currently working at a gay bar and drinking too many vodka redbulls. I do arts of all sorts.

Twitter: @ohIettie, Instagram: @rhijayne
the chunk
Social Media ad design
i'm the chunk

Twitter: @im_the_chunk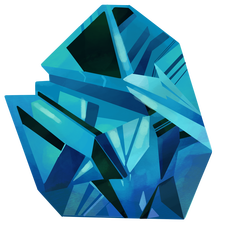 Molly
Lead Graphic Designer, Typesetter
Local graphic designer and huge font nerd. Passionate about grids, illustration, and patterns.

Twitter: @mollyec_art, [email protected]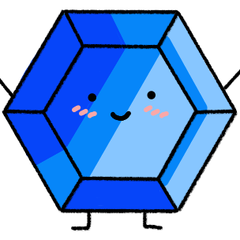 Stacy
Graphic Designer, Editor
I love bringing ideas to life and learning about people's stories. What I love most about art are the endless possibilities for interpretation.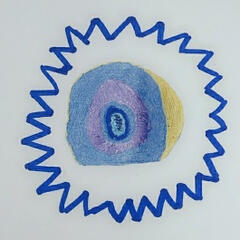 gabby
Administration
Hey my names Gabby, and im super excited to be apart of this zine! I don't often share my writing so this is a good, new step for me!

Tumblr: fandoms-will-collide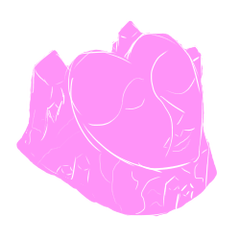 rose
Discord Moderator
A childless mother on her third cup of coffee, doing her best.

Instagram: postmodernnightingale, Tumblr: paper-bag-wizard